2021 Summer Drop In (CJFH + FUNSTIX)
---
Summer field hockey drop in sessions registration is NOW OPEN
We are excited to offer drop-in game opportunities for our CJFH athletes, games will be coached and umpired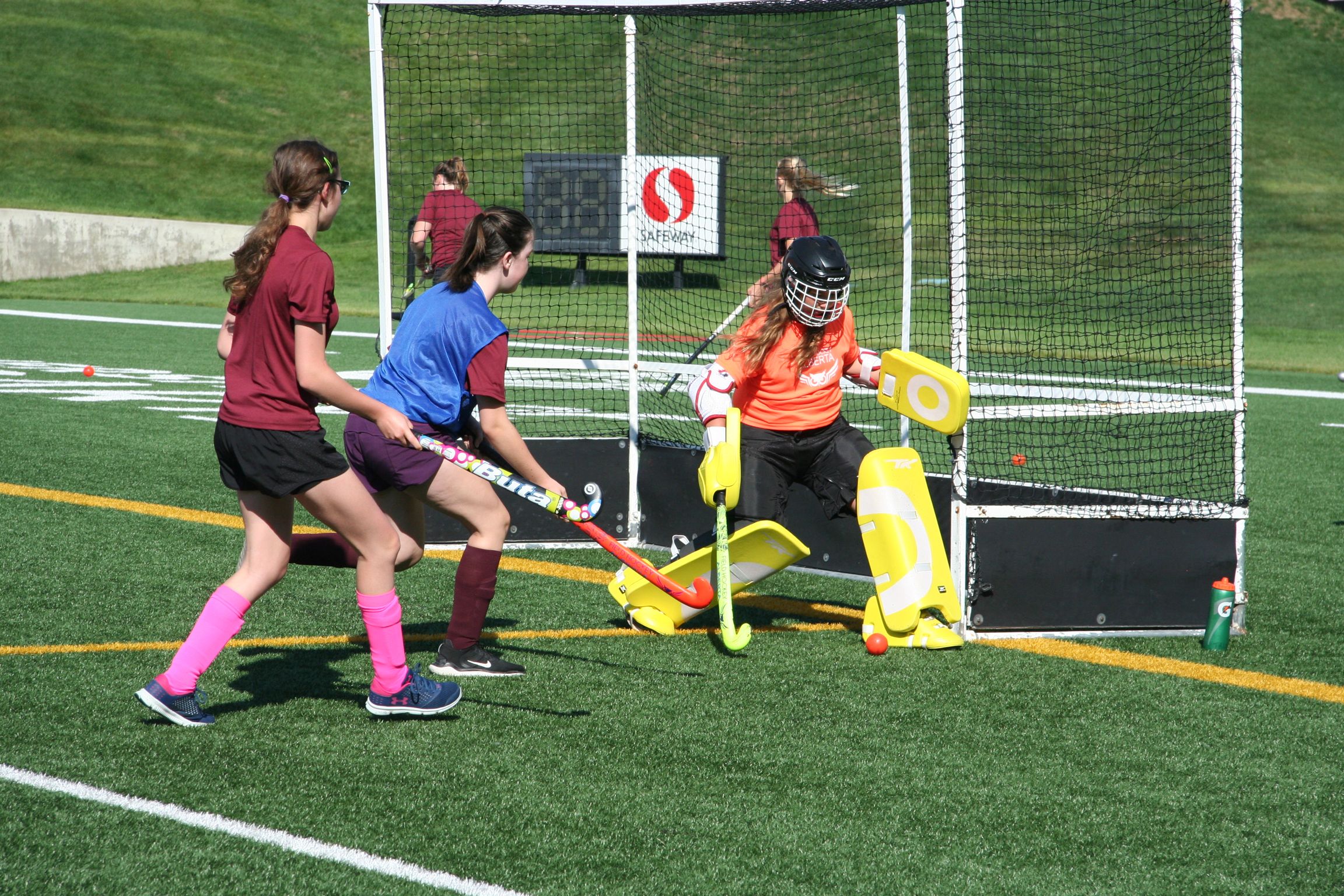 Programs offered:
U12 co-ed
U14 Girls
U18 Girls
U18 Boys (U12-U18 aged boys)

CJFH Age Categories:
U12 born between Jan 1, 2009 and Dec 31, 2010 (athletes born in 2011 must have previous field hockey experience)
U14 born between Jan 1, 2007 and Dec 31, 2008
U18 Boys born between Jan 1,2003 and Dec 31, 2008
U18 Girls born between Jan 1, 2003 and Dec 31, 2006
Cost: $10 dollars/session, Sign up for all 4 $30 dollars for 4 sessions
*Registration closes 2 days prior to each session
*If you have already registered in previous programming within the current Field Hockey Alberta membership year,(August 1, 2020-October 31, 2021) please contact FHA directly (admin@fieldhockey.ab.ca)to register*
SCHEDULE: July 8th, July 23rd, August 13th, August 18th
*Registration closes 2 Days prior to each session

Fees
Cost: Drop in Fees (varies) + FHA Junior Membership Fee ($48.00)
Q: What equipment is required?
A: Athletes are required to wear a mouth guard and shin pads during practices and games. A field hockey stick is also required and can be purchased from the FHA office for the season, and can be purchase online during registration.
T-shirts, long sleeve shirts, sweaters, jackets, shorts and athletic pants are recommended for games and practices. All participants will be provided with at jersey for games and socks. Make sure to dress appropriately for the weather, games will go even if it is raining, they will only be cancelled for lightning. Running shoes or field hockey turf shoes are required for games. Cleats damage the surface and are prohibited on turf.
Q: Can I rent a stick?
A: Yes we rent sticks. Please go to registration.
Q: Where can I purchase a field hockey stick?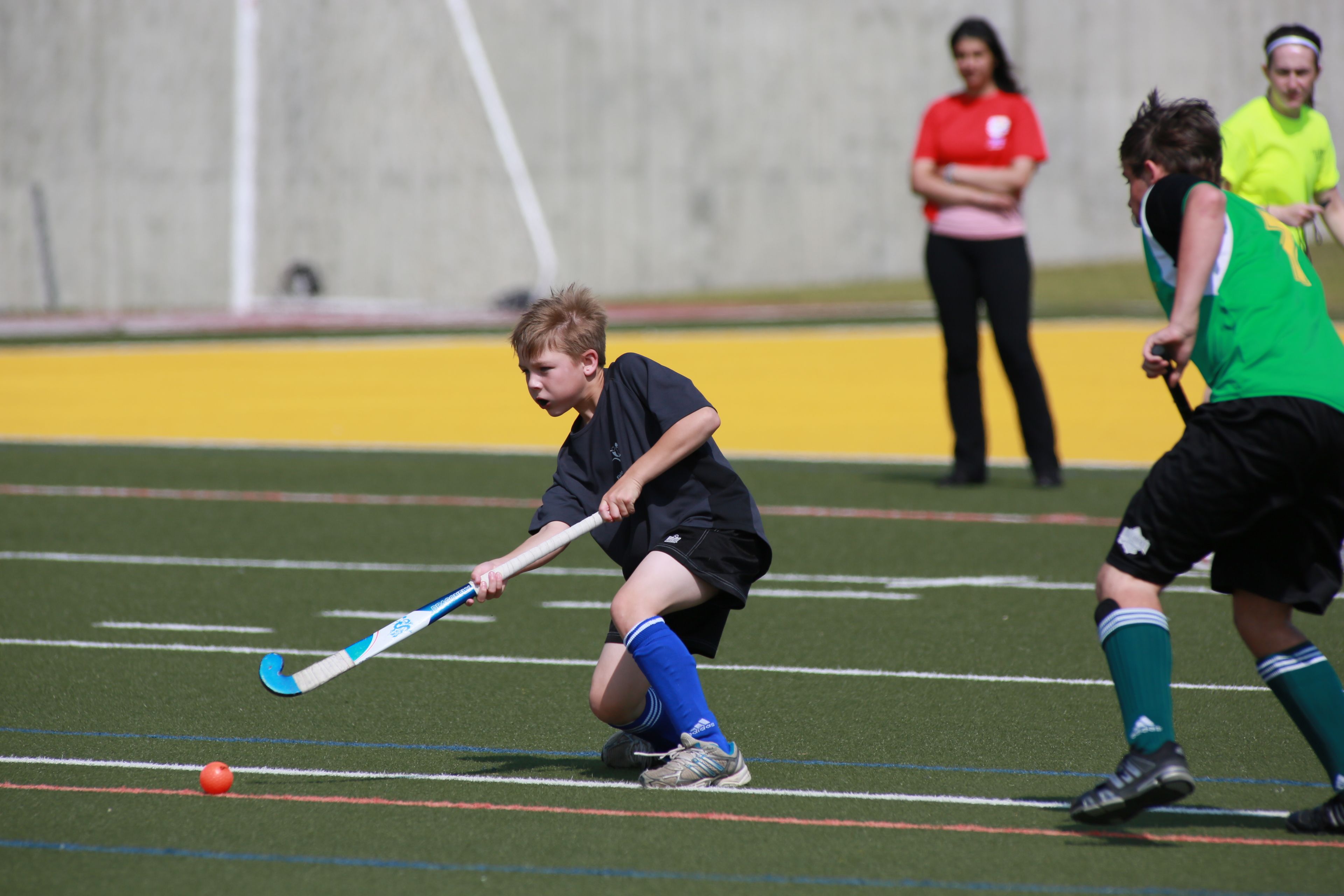 A: AA Sports - Sohail Abdullah: sohail63@gmail.com or
Kicks- http://www.kickssports.ca/
Q: Where can mouth guards, shin pads or practice socks be purchased?
A: Most sporting good stores carry these items (Sport Chek, Sport Mart, Kicks, etc). Call ahead to check availability.
Q: Where can I learn the basic rules of field hockey?
A: The following link is a good start: http://www.fieldhockey.ca/en/howtoplayfieldhockey
Q: It is game day and it is raining out, will there still be a game?
A: Games will run during the rain and light snow, they will be cancelled if there is lightning or the conditions become dangerous.
Q: It is raining and there is a practice scheduled, do we still have practice?
A: Practices will run unless noted by coaches. Practices will not be rescheduled.
For additional questions please contact Venus at admin@fieldhockey.ab.ca